Having the best wedding is the dream of every single lady out there, no doubt. Probably you're considering planning your wedding yourself and of course with the help of your close allies. On doing a couple of wedding planning research online you must have come across a lot of wedding articles with contents on how to save money and how to make your big day memorable. But the majority of these articles tend to disregard the importance of having wedding musicians at your wedding. Sadly, some even suggested replacing a band with an iPod, and a speaker system. Truth is everyone wants to save money and having an iPod music on your big day might save you a few bucks but this device cannot replace the services of good wedding musicians. These professionals know how to keep your guest entertained and moving their body to the rhythm that sets the mood right. So why is hiring good wedding musicians so important to your wedding? Here is why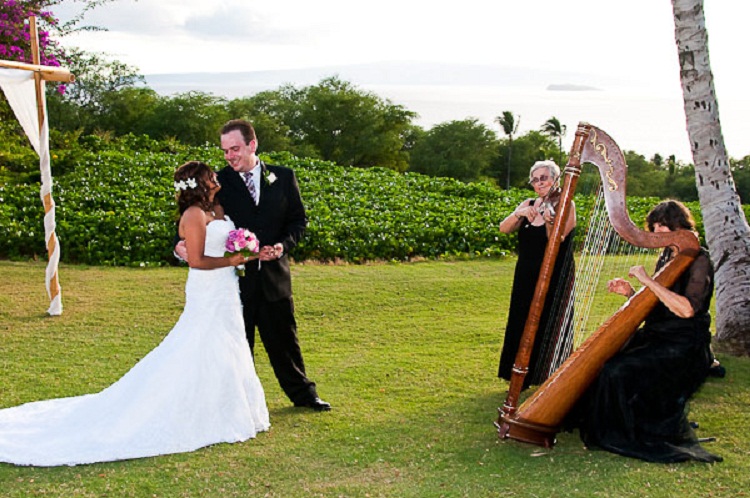 Wedding musicians can act as your MC. With their level of experience and professionalism, they've garnered from performing at several high profile weddings, they have a perfect understanding of the timeline of events and how to make proper announcements. Before making your grand entrance, they know just how to usher you into the hall in grand style. They will entertain the crowd and make people move their body as they dole out great music. When guests feel reluctant to move on to the dance floor, wedding musicians have the perfect magic wand to make them take those first steps. Not only will wedding musicians provide good music that your guest will love and dance to, they serve as good MCs to keep the happy mood flowing. Keep your guest entertained and motivated.
Wedding musicians can play seamless, nonstop music all through the reception, with no gaps between songs. Playing good music during your wedding helps sets the mood and atmosphere right. These professional bands can read the crowd of guests and play the right genre of music that fits their mood at that time. In addition, they make sure the newlyweds are in the mood for great loving with their music. If a mood doesn't feel right, they smoothly and quickly change the music to suit the setting.
Moreover, wedding musicians have an extensive library of music to choose from. Whichever genre of music you seek, they've got it all. If someone wanted to dedicate a song to the newlywed, they can play the music without further ado. Furthermore, wedding musicians use the best tools and equipment to guarantee high-quality service. They can create an atmosphere that is impossible for an iPod to create. As a professional in this field, wedding musicians have all it takes to make your big day a success. Enjoy the much-needed entertainment for you and your guest on your big day, all thanks to wedding musicians.