Many years ago, a member of the group The Lovin' Spoonful said there are two kinds of music: good music and bad music. He was correct, though many would disagree, especially if they like a specific style. Today, you can produce music that's not just good but outstanding, without having to assemble a group of musicians or pay for the music to be played live.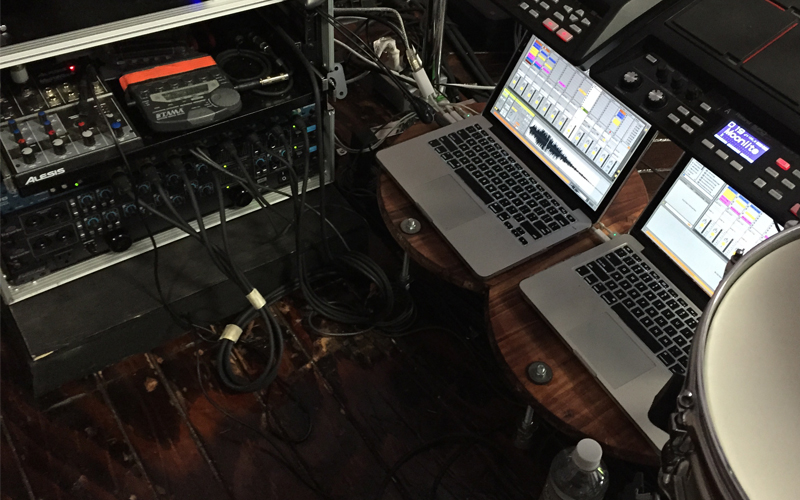 There are several excellent reasons for using backing tracks to help you present your music. The reason most often cited, naturally, is the ability to perform while complemented and supported by professional, reliable music. If you can form a live band and play on a regular basis in local and area venues, more power to you; however, you can produce excellent music and save money when you use backing tracks in creative ways.
High Standards
To achieve the level of quality you're interested in, you must commit to using recorded backing music with integrity, which means you must adhere to the highest standards. Because technology has improved so much in the last couple of decades, you have no excuse for using anything less than the best when you present your music. You can use the best backing tracks to present quality and remain flexible in your performance.
In addition, you'll benefit from saving money you might have otherwise paid to several members of the live band. You won't have disagreements with other individuals which can lead to serious problems with musical consistency. You'll also save a lot of time that might otherwise be devoted to practices and rehearsals. Your listening audience will also have access to a range of musical styles, which you can choose and plan for.
If you think you can make use of backing tracks as a solo instrumentalist, a singer, or a music teacher, you now have access to the music you need for any occasion in digital form. This is a great option for live performances, especially for talented vocalists who don't have the funds to hire a backing band. You'll be able to download and purchase music that will work with performers of all skill levels.
TV, Radio, Theatre
Backing tracks are an excellent option for producing television and radio advertising, or for an on-air performance. You'll be able to use music from every genre. Simply search for the track you need by artist name or song name, or use the collection listed by alphabet to find what you need.
Some individuals have found these high-quality recordings are the best choice for live theatre, because they free you from having to hire and pay a group of musicians. You'll never have to reschedule or postpone a performance because of illness or other personal issues that keep a musician from showing up. It's the smart choice.